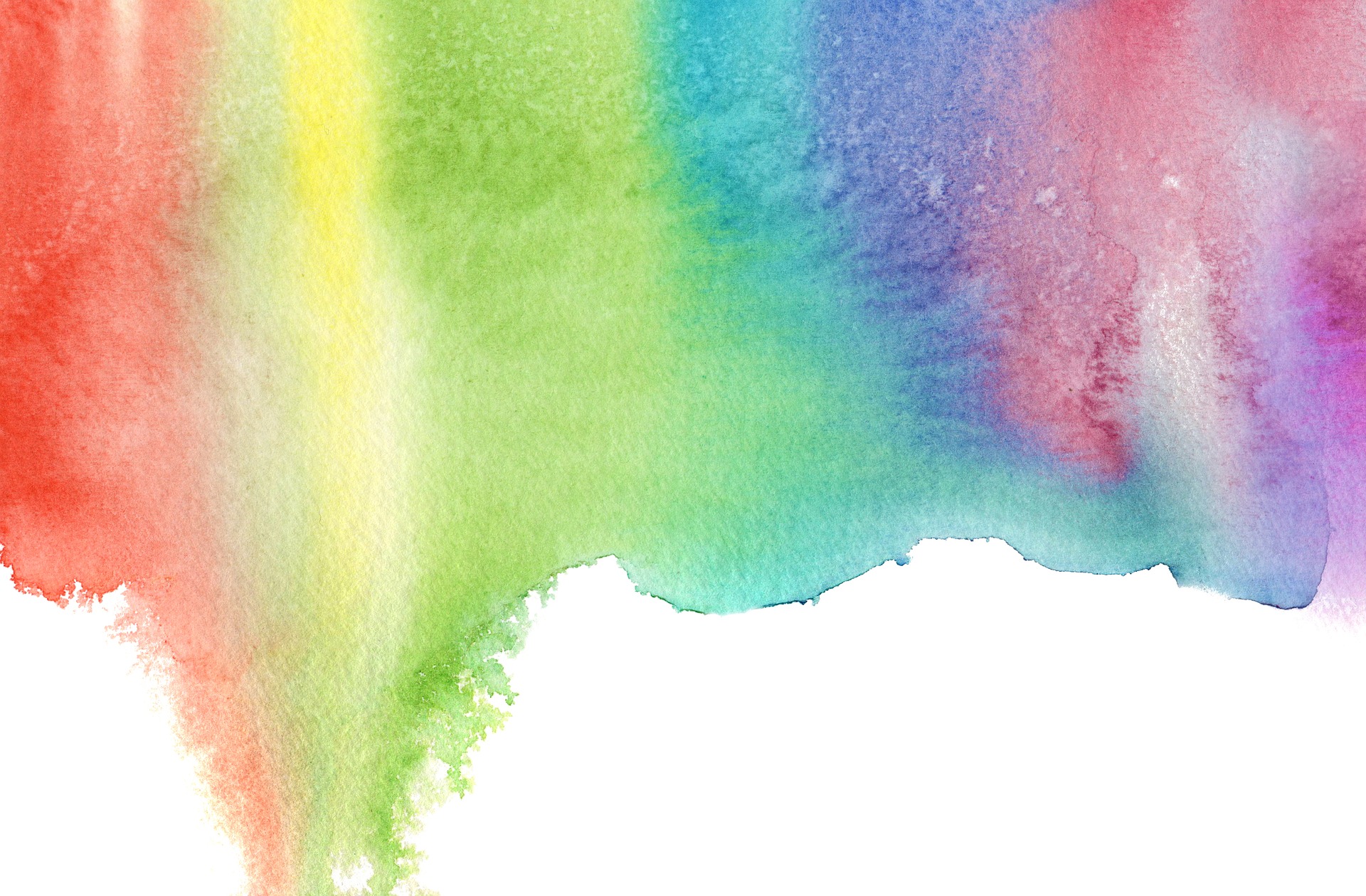 High-end IP Phone
Als een zeer kosteneffectieve en krachtige IP-oplossing
is de Fanvil X6 echt een all in one oplossing
De ingebouwde DSS module maakt dit toestel geschikt
voor de veel eisende receptioniste.

Standaard voorzien van kleurendisplay, HD Voice,
tot 60 DSS-toetsen (BLF/BLA) met 2 LCD displays,
headset aansluiting met EHS ondersteuning en USB.


Partner worden
Datasheet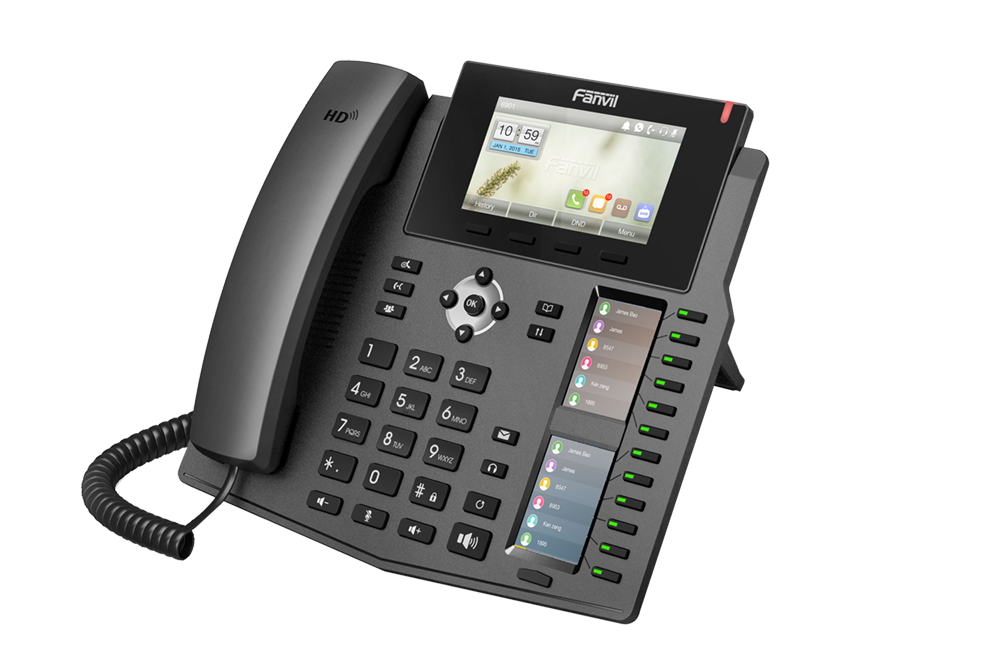 Fanvil X6: zorgt voor de beste gebruikerservaring
De Fanvil X6 IP-telefoon, de koning in de in van de Fanvil X-serie, is een dynamische zakelijke communicatieoplossing voor leidinggevenden en professionals. Deze telefoon biedt een groot 4,3-inch kleurenscherm dat ook de video van de IP-camera en deurtelefoon kan laten zien. De Fanvil X6 is ook met Fanvil's Optima HD Voice-technologie en wideband-codec van Opus voorzien voor ongeëvenaarde audiokwaliteit. Telefoongebruikers zullen hierdoor denken dat ze met elkaar in dezelfde kamer zitten. De telefoon gebruikt Gigabit Ethernet-technologie voor een snelle afhandeling van gespreksdata. Bovendien werkt het in combinatie met Bluetooth USB Dongle en USB-opnamefuncties (Call recording).
De Fanvil X6 is volledig compatible met o.a. 3CX, Portaone Broadsoft, Asterisk, Zycoo en Yeastar.
Networking
Physical: 10/100/1000 Mbps Ethernet, dual bridged port for PC bypass
IP Configuration: Static / DHCP / PPPoE
Network Access Control: 802.1x
VPN: L2TP (Basic Unencrypted) / OpenVPN
VLAN
QoS
Protocols
SIP2.0 over UDP/TCP/TLS
RTP/RTCP/SRTP
STUN
DHCP
PPPoE
802.1x
L2TP (Basic Unencrypted)
OpenVPN
SNTP
FTP/TFTP
HTTP/HTTPS
TR069
RFCs:
354/1321/1350/1769/1889/1890/2131/
2132/2616/2617/2661/2833/2976/3261
/3262/3263/3264/3265/3268/3311/
3489/3711/4346/4566/5630/5865
Deployment & Maintenance
Auto-Provisioning via FTP/TFTP/HTTP/HTTPS/DHCP OPT66/SIP PNP/TR069
Web Management Portal
Web-based Packet Dump
Configuration Export / Import
Phonebook Import/Export
Firmware Upgrade
Syslog
Generic
6 SIP Lines
HD Voice­­­­­­­­
POE Enabled
3 LCDs (Main + DSS)
Handset(HS) / Hands-free(HF) / Headphone(HP) mode
Intelligent DSS Keys
Desktop / Wall-mount installation
Optional External Power Supply
Economical and Environmental friendly package
Industrial Standard Certifications: CE/FCC
Call Features
Call out / answer / reject
Mute / Unmute (microphone)
Call Hold / Resume
Call Waiting
Intercom
Caller ID Display
Speed Dial
Anonymous Call (Hide Caller ID)
Call Forwarding (Always/Busy/No Answer)
Call Transfer (Attended/Unattended)
Call Parking/Pick-up (depending on server)
Redial
Do-Not-Disturb (per line / per phone)
Auto-Answering (per line)
Voice Message (on server)
Local 3-way Conference
Hot Line
Hot-Desking
Phone Features
Phonebook (1000 entries)
Remote Phonebook (XML/LDAP)
Call log (300 entries, in/out/missed)
Black/White List Call Filtering
Voice Message Waiting Indication (VMWI)
Programmable DSS/Soft keys
Network Time Synchronization
Action URL / Active URI
Audio
HD Voice Microphone/Speaker (Handset/Hands-free, 0 ~ 7KHz Frequency Response)
Wideband ADC/DAC 16KHz Sampling
Narrowband CODEC: G.711a/u, G.723.1, G.726-32K, G.729AB, AMR,iLBC
Wideband CODEC: G.722, AMR-WB,
Full-duplex Acoustic Echo Canceller (AEC) – Hands-free Mode, 96ms tail-length
Voice Activity Detection (VAD) / Comfort Noise Generation (CNG) / Background Noise Estimation (BNE) / Noise Reduction (NR)
Packet Loss Concealment (PLC)
Dynamic Adaptive Jitter Buffer up to 300ms
DTMF: In-band, Out-of-Band – DTMF-Relay(RFC2833) / SIP INFO
Physical Specifications
Main LCD x1: 4.3 inch (480×272) color-screen LCD
DSS Key-mapping LCD x2: 2.4 inch (240×320) color-screen LCD
Keypad: 46 keys, including
4 Soft-keys
8 Function keys
4+1 Navigation keys + OK
12 Standard Phone Digits keys
3 Volume Control keys, Up/Down/Mute(Microphone)
1 Hands-free key
12 DSS Keys with tri-color LED
1 Page-Switch (PS) key
HD Hands-free Speaker (0 ~ 7KHz) x1
HD Hands-free Microphone (0 ~ 7KHz) x1
HD Handset (RJ9) x1
USB Port x1 (Connect with BT USB dongle)
Support Bluetooth headset (Through USB Dongle)
Support Plantronics Wireless headset (Through Plantronics APD-80 EHS Cable)
Standard RJ9 Handset Wire x1
1.5M CAT5 Ethernet Cable x1
RJ9 Phone Jacket x2: Handset x1, Headphone x1
RJ45 Ethernet Jacket x2: Network x1 , PC x1 (Bridged to Network)
Main Chipset: Broadcom
DC Power Input: 12V/1A
Power Consumption: Idle – ~ W, Peak – ~W
Working Temperature: 0 ~ 40℃
Working Humidity: 10 ~ 65%
Dual-Functional Back Rack x1: Desktop Stand
Color: Black
Package Dimensions: 315x270x65mm (W x H x L)
Andere modellen binnen de Fanvil X-serie: 
Heeft u vragen of wilt u partner worden? U kunt ons altijd bellen:  +31 (0)36 – 521 46 00
* Bellen via de browser werkt het best via Google Chrome. Zet uw microfoon en speaker van uw Laptop, PC of Mac open. Aan bellen via de webbrowser zijn geen kosten verbonden.