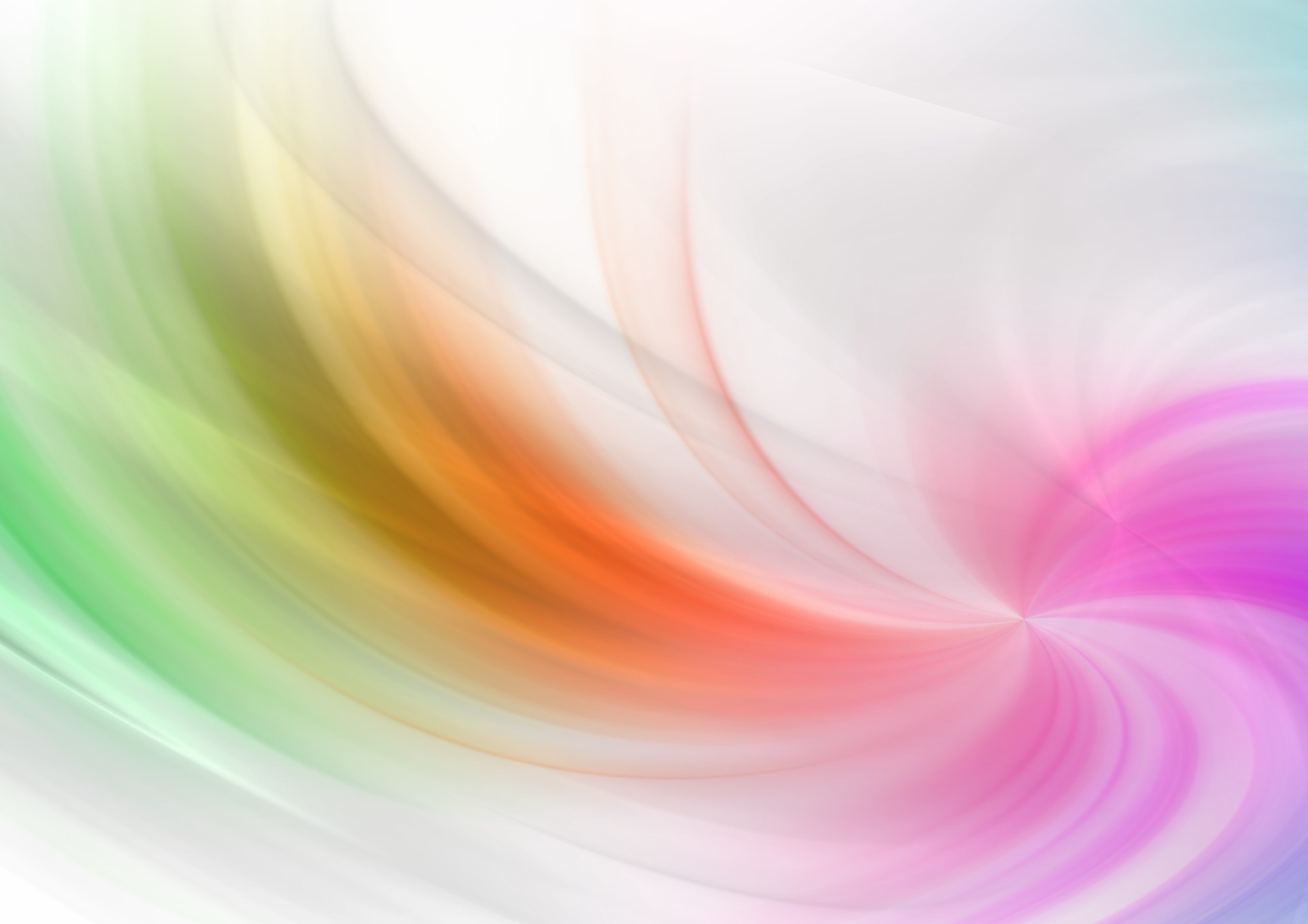 High-end Video telefoon
Als een zeer kosteneffectieve en krachtige IP-oplossing
is de Fanvil C600 met 7" touchscreen is echt een all in one oplossing, .
De ingebouwde camera zorgt ervoor dat we kunnen beeldbellen
met iedereen wereldwijd.
Voor de veel eisende receptioniste zijn er 140 DSS velden beschikbaar

Standaard voorzien van kleurendisplay, HD Voice,
USB poort, HDMI, Gigabit ethernet (PoE), SD slotheadset aansluiting


Partner worden
Datasheet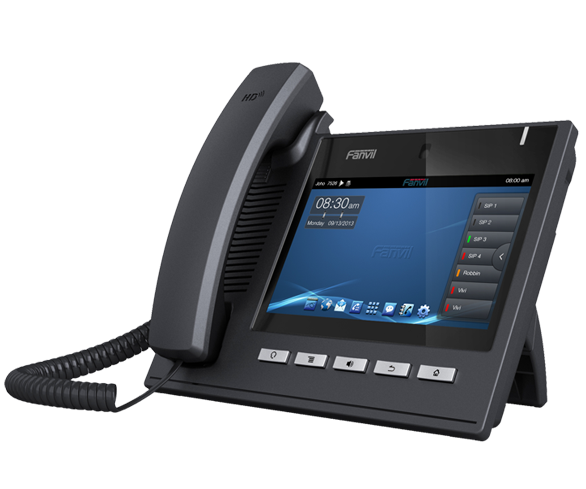 Fanvil C600: opent een venster naar de wereld.
De Fanvil C600 is een gebruiksvriendelijke doch zeer geavenceerde video telefoon met Android OS. Het toestel is voorzien van een krachtige een 7″ LCD touchscreen (800 x 480 pixels) en een 5 megapixelcamera voor videogesprekken in hoge beeldkwaliteit of het ontvangen van camera beelden en oproepen van de IP deurintercom. Het toestel biedt de mogelijkheid tot het programmeren van maar liefst 140 DSS /snelkies toetsen zonder gebruik van een additionele module.
Op de HDMI aansluiting kan zonder problemen een extern scherm als een monitor of LCD / LED tv worden aangesloten voor een nog betere gebruikers ervaring. Sluit op de USB poort een muis en toetsenbord aan en uw Fanvil C600 veranderd in een complete workstation. De Fanvil C600 is standaard voorzien van apps als een webbrowser, e-mailclient en agenda. Beschikt u over de APK? dan kunt u op de C600 ook eigen apps installeren.
Een headset kan probleemloos worden gebruikt op de RJ9 headset poort of via de USB poort. Middels de USB poort of een SD kaart, kunnen gesprekken worden opgenomen.
De Fanvil C600 video telefoon is volledig compatible met o.a. 3CX, Portaone Broadsoft, Asterisk, Zycoo en Yeastar.
Display
• 7" TFT 800×480 Capacitive Multi Touch Screen
Call Features
• Call Forwarding
• Call Transfer (blind/attended/alert)
• Call Holding
• Call Waiting
• Call Conference
• BLF List
• Capable of 10 way conversation
• Join Call
• Pickup
• Call Completion
• Hot desk function
• Soft DSS Key (Upto 100)
• Auto Redial / un-redial
• Support multi line and pre-dial
• Support messaging and MWI
• Voice recording during talking /local• Flexible dial plan
• Hotline/Warm-line
• Call Rejection
• Black List
• Barring function for outgoing calls
• Do Not Disturb
• Auto Answer (Hands- free / Headset)• Caller ID display
• CLIR (rejects anonymous calls)
• CLIP (to make an anonymous call)
• Dial without registration
• Supports Call Logs with Missed / Incoming / Outgoing calls• Intercom/Intercom barge
• Password dial
• Headset ring
• Direct IP call without SIP proxy
Phone features
• Android 4.2 OS
• Supports high quality video call
• Supports SIP 2.0 (RFC3261) and correlative RFCs
• Supports 6 SIP servers and Backup SIP proxy servers.
• Supports SIP UDP/TCP/TLS
• Supports HDMI
• Supports USB Host
• Supports Acoustic echo cancellation (AEC) – 128ms max filter length
in duplex speaker phone mode
• Supports PLC & adaptive jitter buffer
Audio Features
• W ideband codec: G.722
• Narrowband codec: G.711(A/μ), G.723.1, G.729AB, iLBC, AMR
• DTMF: In-band, Out-of-band(RFC 2833) and SIP INFO
• Full-duplex hands-free speaker phone with AEC (Max filter length –
128ms)
• Voice Activity Detection (VAD)
• Comfort Noise Generation (CNG)• Adaptive jitter buffer
• Packet loss concealment (PLC)
• Audio format: WAV/MP3/OGG
Video Features
• Video codec: H.264 / H.263
• Image codec: JPEG/PNG/BMP/GIF
• Video format: MP4/3GP/FLV
• Video call resolution: QCIF / CIF / VGA / 4CIF (1280x720P Optional)• Bandwidth selection: 64kbps~4Mbps
• Frame rate selection: 10~30fps
• Picture-in-Picture (PIP)
• Video from remote site can be displayed in full screen
• Supports up to 4 video display mode
Network/ Security Features
• WAN/LAN: support bridge mode
• Supports PoE (802.3af)
• Supports main DNS and secondary DNS server• Supports VLAN
• Supports SNTP Client
• Supports VPN L2TP / PPTP / IPSec
• Supports SIP SRTP,
• Supports Web HTTP / HTTPS
• Supports QoS: 802.1p/q, DSCP
• Supports MD5 authentication
• Supports Web Filter
• DHCP/ static/ PPPoE
• STUN
Maintenance & Management
• Android 4.2
• Supports third party communication APP
• Supports Web, Telnet
• Web Management with different account right
• Supports automatic upgrades/ configuration deployment
• Supports encrypted configuration files download with AES
• Supports pushing message
• Supports Auto-Provisioning (DHCP option/ PnP/ Phone flash)• Supports TR-069
• Supports Web upgrade
• Supports U Disk/SD upgrade
• Supports backup/restore/factory reset data
Physical Features
• Adapter Input:100-240V
• Adapter Output:12V/1A
• WAN Port -10/100/1000 Base-T RJ-45 for LAN
• LAN Port- 10/100/1000 Base-T RJ-45 for PC
• HDMI Port – Type A
• SD Interface – TF Card Support Upto 32G
• USB Port- USB 2.0
• Power Consumption- Idle: 2.5W/Active: 5W
• LCD Size Diagonal:7 inch (800 x 480) Capacitive touch screen• Camera- Adjustable Position
• Operation Temperature: 0~40°C
• Relative Humidity: 10~65%
• CPU Freescale Core Quad 1 Ghz
• SDRAM – 1GB DDR3 1066
• Flash- 4GB
• Weight- Phone:1.2Kg/Total:1.8Kg
Andere telefoontoestellen van Fanvil: 
Heeft u vragen of wilt u partner worden? U kunt ons altijd bellen:  +31 (0)36 – 521 46 00